Oscar Agramonte
Oscar is the owner and operator of Control Your Health, LLC. Growing up he was more into comic books and chocolate milk than working out. But once Oscar started strength training, he immediately noticed increased energy, strength and fell in love with all things fitness.
When he moved from New York, Oscar became a Personal Trainer in Orlando and also started learning martial arts. Oscar began studying at the Wah Lum Kung Fu Temple over 15 years ago.
This allowed him to implement a higher level of balance, flexibility, conditioning, and physical endurance to his own fitness training and lifestyle.
Oscar continually looks to enhance his knowledge of movement, strength, and conditioning in order to give the best Personal Training in Orlando.
Mimi Chan
Mimi has been training in martial arts since she was 3 years old. A University of Central Florida Graduate, Mimi has been teaching kung fu full time at the Wah Lum Temple for over 25 years.
She was trained by her husband, Oscar, in kettlebells and body weight exercises since 2009, and has completed the Strong First Kettlebell Course. She also trained under the Michael Boyle Strength and Conditioning program.
Mimi is a Personal Trainer in Orlando and believes everyone should take control of their health and wellness to live a quality life.
Certifications:
This is Oscar writing for Mimi: "Mimi will dropkick you in the face! That's her certification!"
Make an appointment with Mimi →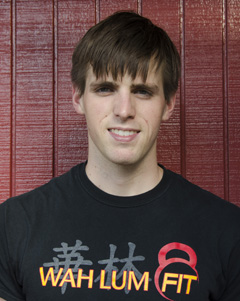 Nick Mercer
Nick began kung fu training at the Wah Lum Kung Fu Temple over 8 years ago, and has been training with kettlebells for over 7 years, completing the Strong First Kettlebell User Course.
Nick earned a degree in Biomedical Sciences at the University of Central Florida, and is a CSCS (Certified Strength and Conditioning Specialist) through the NSCA. He continually seeks to increase his knowledge of strength, flexibility, balance, and conditioning and is currently studying Physical Therapy at the University of Central Florida.
Nick is a personal trainer in Orlando at Control Your Health, and is always looking for opportunities to help people achieve their fitness and health goals.